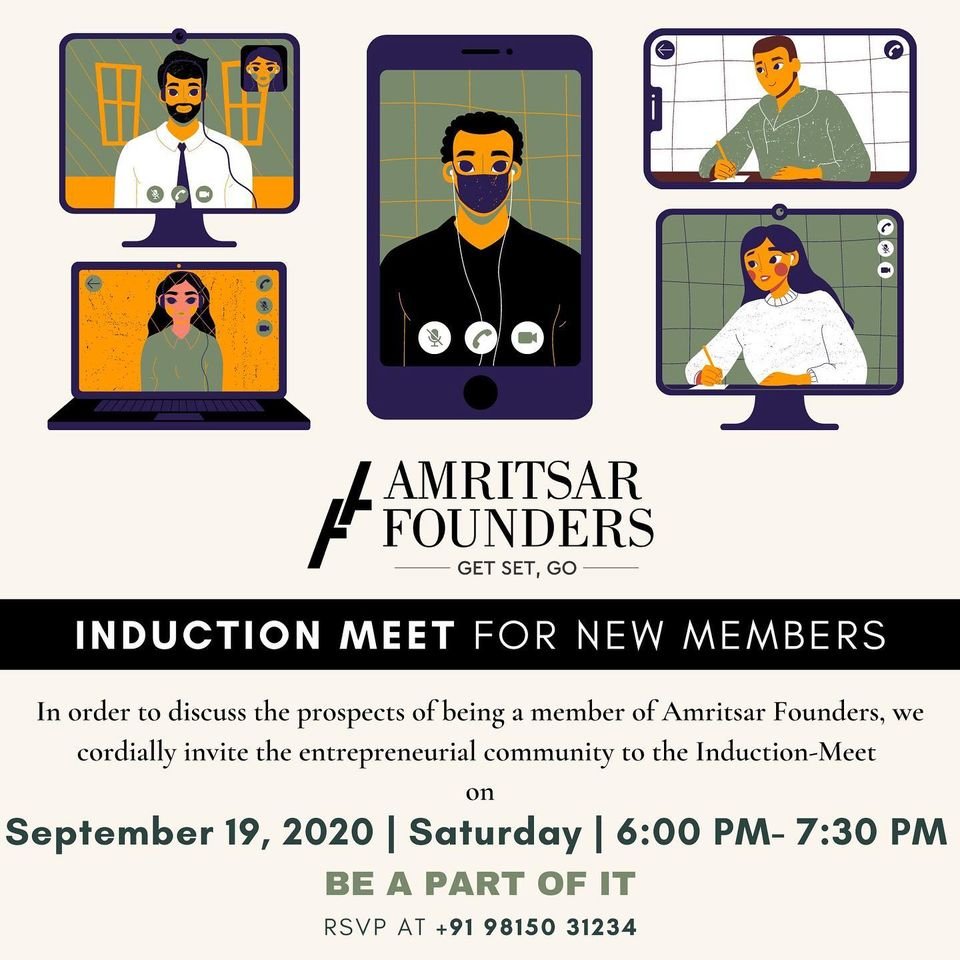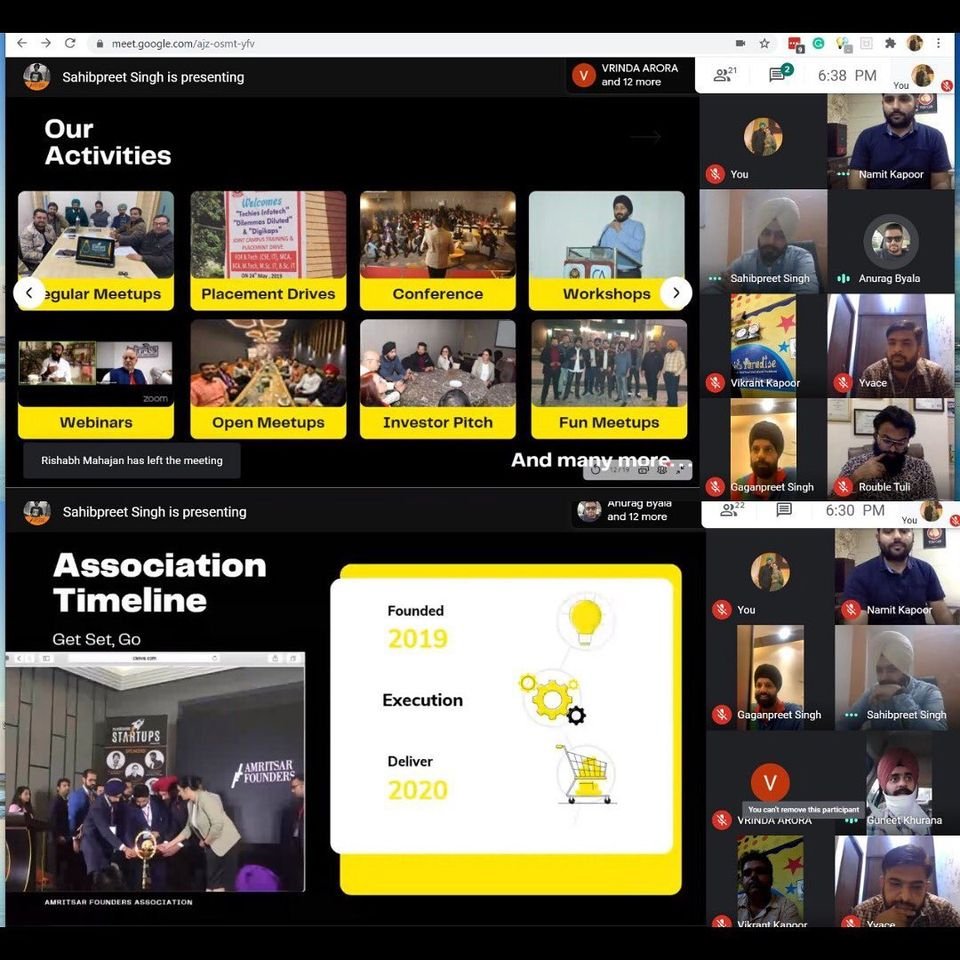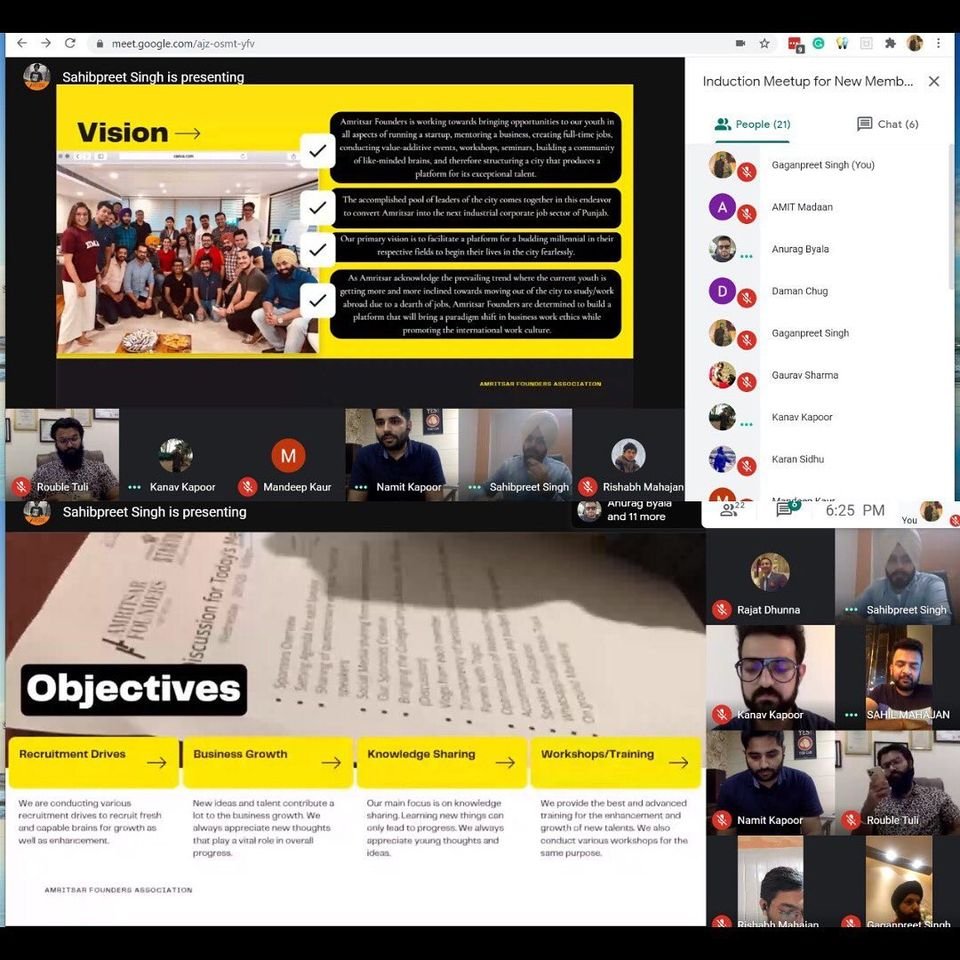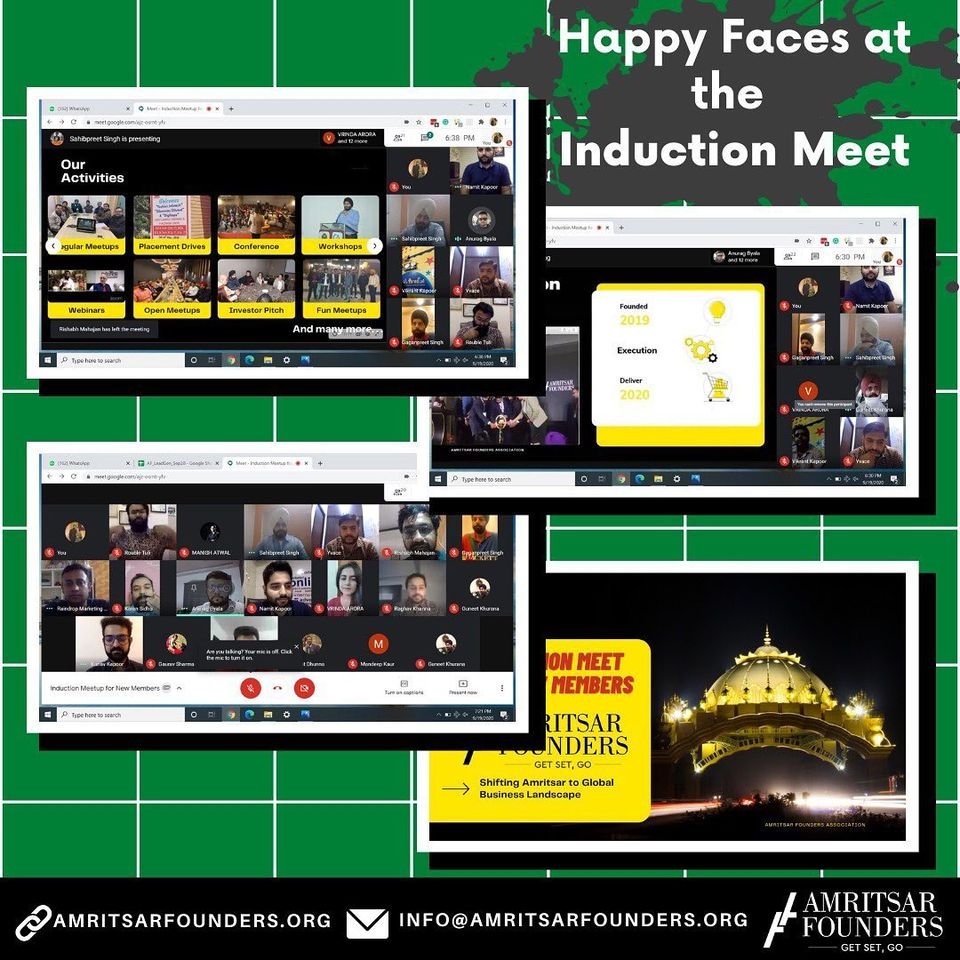 Induction Meet For New Members
13
13 people viewed this event.
Amritsar Founders is now on-boarding new members for the 2020-21 season!
We would like to extend the invitation to all the Entrepreneurs of the city to join us for the Virtual Orientation Session "Induction Meet for New Members" this Saturday, 19th September 2020, from 6 pm to 7:30 pm and know about Amritsar Founders from a closer outlook.
AF is working towards bringing opportunities to our youth in all aspects of running a startup, mentoring a business, creating full-time jobs, conducting value-additive events, workshops, seminars, building a community of like-minded brains, and therefore structuring a city that produces a platform for its exceptional talent. The accomplished pool of leaders of the city comes together in this endeavor to bring Amritsar to the startup map of India.
RSVP TO:
———–
+91 98150 31234
+91 98882 13304
+91 95694 88335